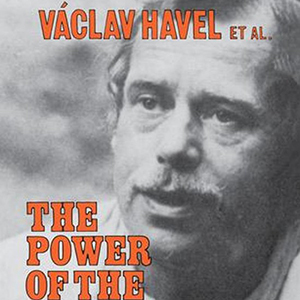 [Since I wrote this, in 2018, our slide toward totalitarianism has not only accelerated, but become worse than that which Havel faced. Perhaps, though, as Lenin said, the worse, the better.]
Václav Havel's famous essay, born of a specific time and place, resonates decades later in our own proto-totalitarian society. What should be done? Havel tells us.
The written version of this review can be found here.
We strongly encourage, in these days of censorship and deplatforming, all readers to bookmark our main site (https://www.theworthyhouse.com). You can also subscribe for email notifications. The Worthy House does not solicit donations or other support, or have ads. 
Share
|
Download